Internet je dobrý sluha, ale zlý pán. Nabízí nám velké množství služeb, která však v sobě mohou skrývat nemalé hrozby a nebezpečí. Každý den vznikají nové viry či jiné programy, které se šíří internetem a pokud se dostanou až do vašeho počítače, mohou způsobit obrovské problémy. V tomto článku vám představíme 4 rady, jak se proti útokům z internetu bránit!
1. aktivní Firewall
Mezi základní prvky efektivní ochrany proti napadení vašeho počítače či notebooku patří aktivní brána Firewall. Její funkce je ta, že brání či povoluje přístup do počítače. Pokud je aktivní, umí blokovat přístup podvodníků i škodlivého softwaru. Brána je běžnou součástí systému Windows. Pokud potřebujete přístup některé aplikaci povolit, udělejte to v individuálním nastavení firewallu. Bránu nikdy nevypínejte! I když je vypnutá třeba jen na několik minut, může to napáchat velké nepříjemnosti, na jejichž konci bude drahá oprava notebooku.
2. nezapomínejte na antispywarový program
Spyware je záludný software, díky kterému můžete přijít o citlivá data ve vašem počítači. Tento program umí například měnit nastavení ve vašem počítači, ale dokáže také shromažďovat vaše citlivé informace. Dokáže například i kopírovat text, který píšete. Snadno tak někdo získá informace o vašich heslech apod. Základní antispywarový program je také součástí Windows. Stáhnout si ale můžete i výkonnější programy. Jejich přehled najdete zde.
3. výkonný antivir!
Ve vašem počítači musíte mít i výkonný antivirový program. K nejlepším patří dokonce i Avast!, který si můžete stáhnout zdarma. Důležité je, abyste antivirový program pravidelně aktualizovali, jinak je neúčinný.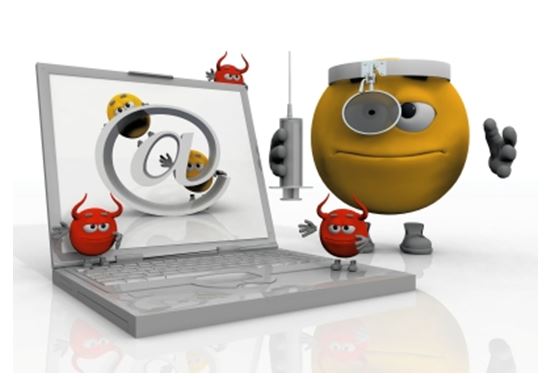 4. chovejte se zodpovědně!
Pokud nechcete za servis PC utrácet nemalé peníze, musíte se chovat zodpovědně. Nechoďte například na stránky, které vypadají podezřele. Stahujte jen soubory, o kterých víte, odkud pocházejí. Neotvírejte podezřelé e-maily apod.
První pomoc – pokud je váš počítač napaden, nesnažte se ho opravit doma. Vypněte ho a navštivte odborný notebook servis.